Finding Your Motivation This Monday
Monday mornings can be tough! Getting up to a start of a new work week after your nice and relaxing, work-free weekend can cause anyone to get in a funk! This funk can lead to a day of sluggishness resulting in a lack of exercise. Don't let your Monday Blues lead you off your fitness track.
Instead of thinking as your weekend being over, try thinking positively as today is a new week, a day to start up again even if you fell off the wagon last week! A fresh start in your fitness regimen and becoming that much closer to your accomplishing your goal!
Here's a little Monday Motivation to help you start your week off right and find your inspiration that was there somewhere before your weekend hit!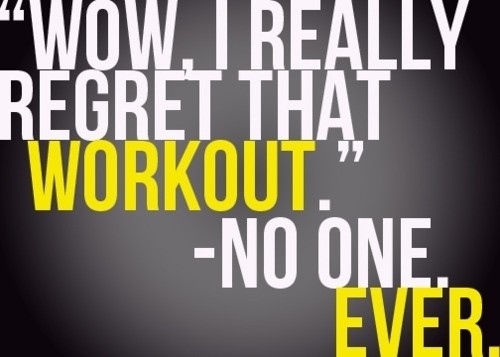 Find your motivation and get moving! Start with just 10 minutes, telling yourself you'll just to 10 minutes today and you'll be surprised by the end of the 10 minutes you'll have found the motivation to keep going!
Do you have a hard time getting back into your fitness routine come Monday morning?
What gives you the motivation Monday mornings?